FEED MY STARVING CHILDREN
"Blessed are those who are generous, because they feed the poor." Proverbs 22:9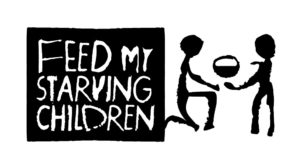 Join us as we seek to make a difference in the lives of children around the world. Jesus ALWAYS showed kindness to those who were oppressed and hurting. Throughout Scripture we see the work of Christ among the poor, the widows, the blind, the brokenwhoever had a need.
Jesus served with compassion and so does Heartland Bible Church. We strive to be a church that shows the love and compassion of Jesus Christ in practical tangible ways.
Feed My Starving Children® is a Christian non-profit organization committed to feeding God's children hungry in body and spirit. The approach is simple: children and adults hand-pack meals specifically formulated for malnourished children, and then they ship these meals to their global distribution partners.